Though Frank Gehry has designed dozens of buildings—the Bilbao Guggenheim in Spain and the Dancing House in Prague—only one of them, New York by Gehry at 8 Spruce Street in Manhattan's financial district, is a skyscraper. However, that won't be the case for long. The Canadian architect recently unveiled new images of his latest project, Forma Condos, a pair of residential towers that will soon be built in Toronto's Entertainment District on King Street West. Paolo Ferrari, a local interior architect, will design the interiors of both buildings.
Over 2,000 luxury condominiums will take up most floors in both the 84-story western and 73-story eastern towers, and an extension campus for the Ontario College of Art and Design will also be part of the development.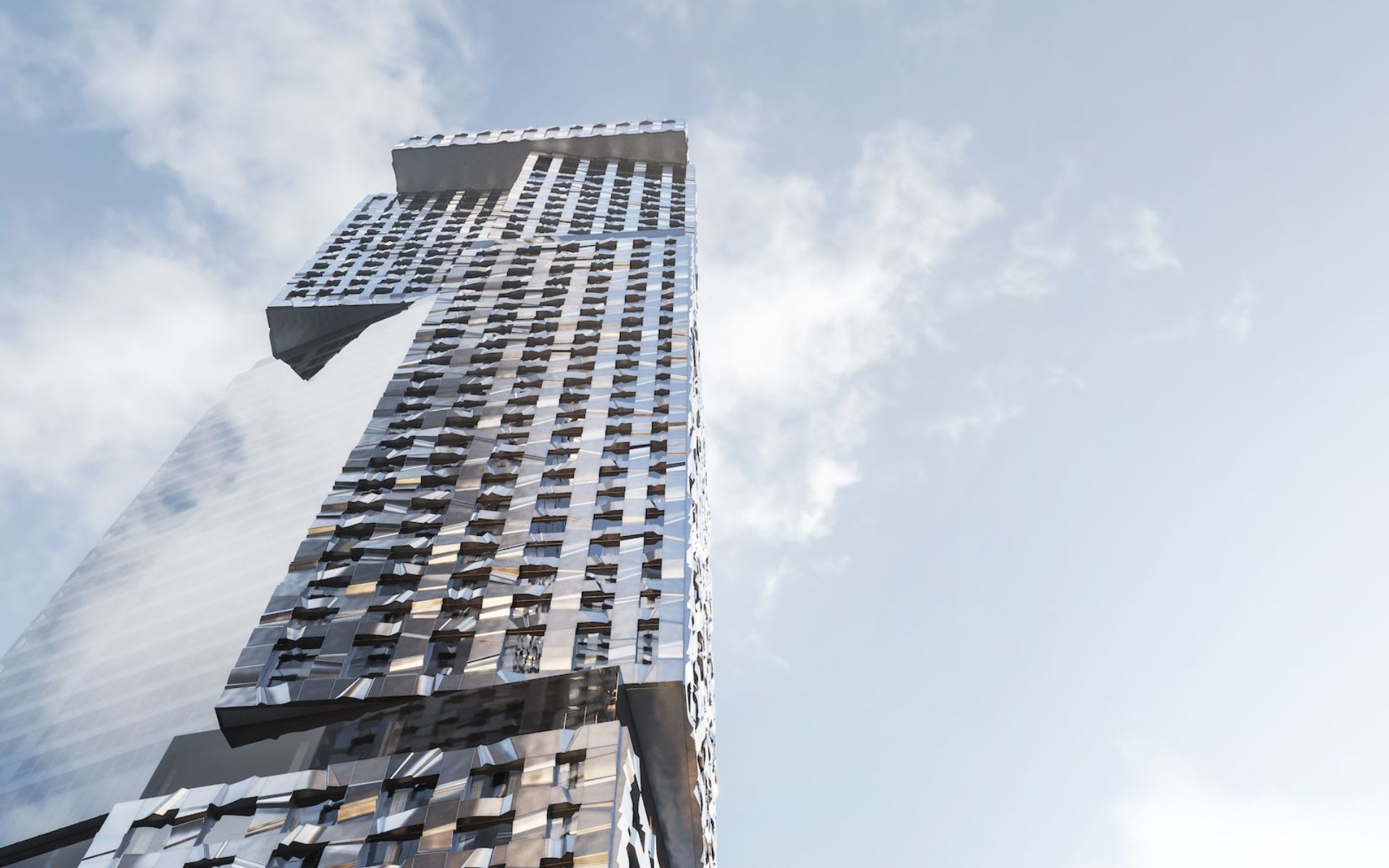 In classic Gehry form, the towers are designed in a deconstructivist style, though not as fragmented as some of his previous work. Both towers are constructed from offset blocks stacked at alternating angles with a reflective glass and stainless steel cladding on the façade. The result is a building that appears to exist at a constant rotation, twisting and turning and offering a distinct look from every angle. This illusion is meant to evolve further over the course of the day as the light changes and reflects off the geometric exterior.
"Every city in the world has its own light, and the light is modified by the buildings in the city," Gehry said. "I wanted this building to capture the essence of Toronto." Gehry drew inspiration from The Group of Seven, a collective of Canadian landscape painters, when designing the lobby in the east tower. The current plans for this entrance space include limestone walls and floors, sculptural Scandinavian-inspired furniture, and a hanging art installation Gehry designed inspired by maple leaves.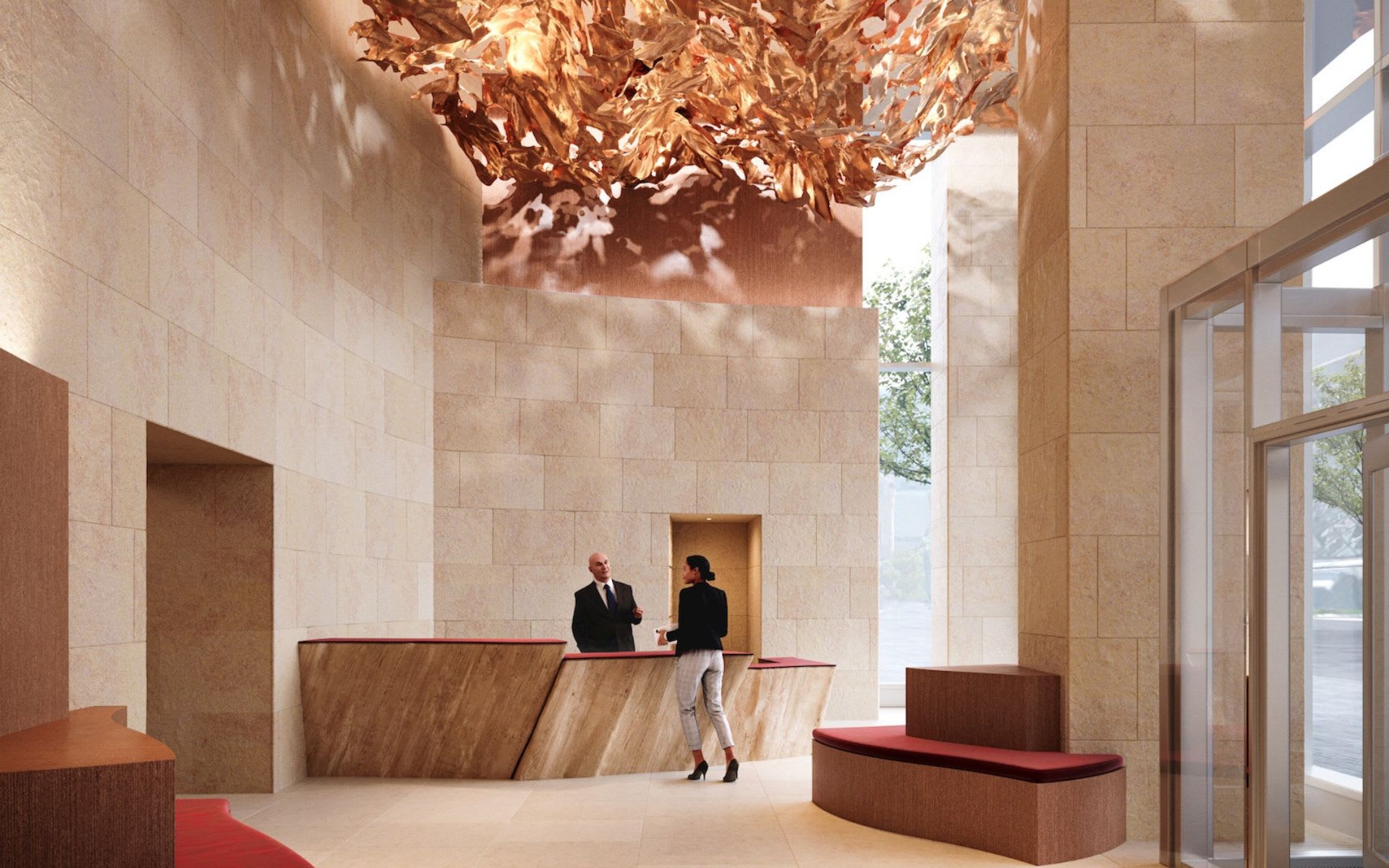 Planned common areas for the community designed by Ferrari include a grand suite, which is set to be an extension of residents' living rooms, a game room, theater, and lounge, among many others. This communal oasis will receive plenty of natural light courtesy of floor-to-ceiling windows and more than enough breathing room thanks to double-height ceilings.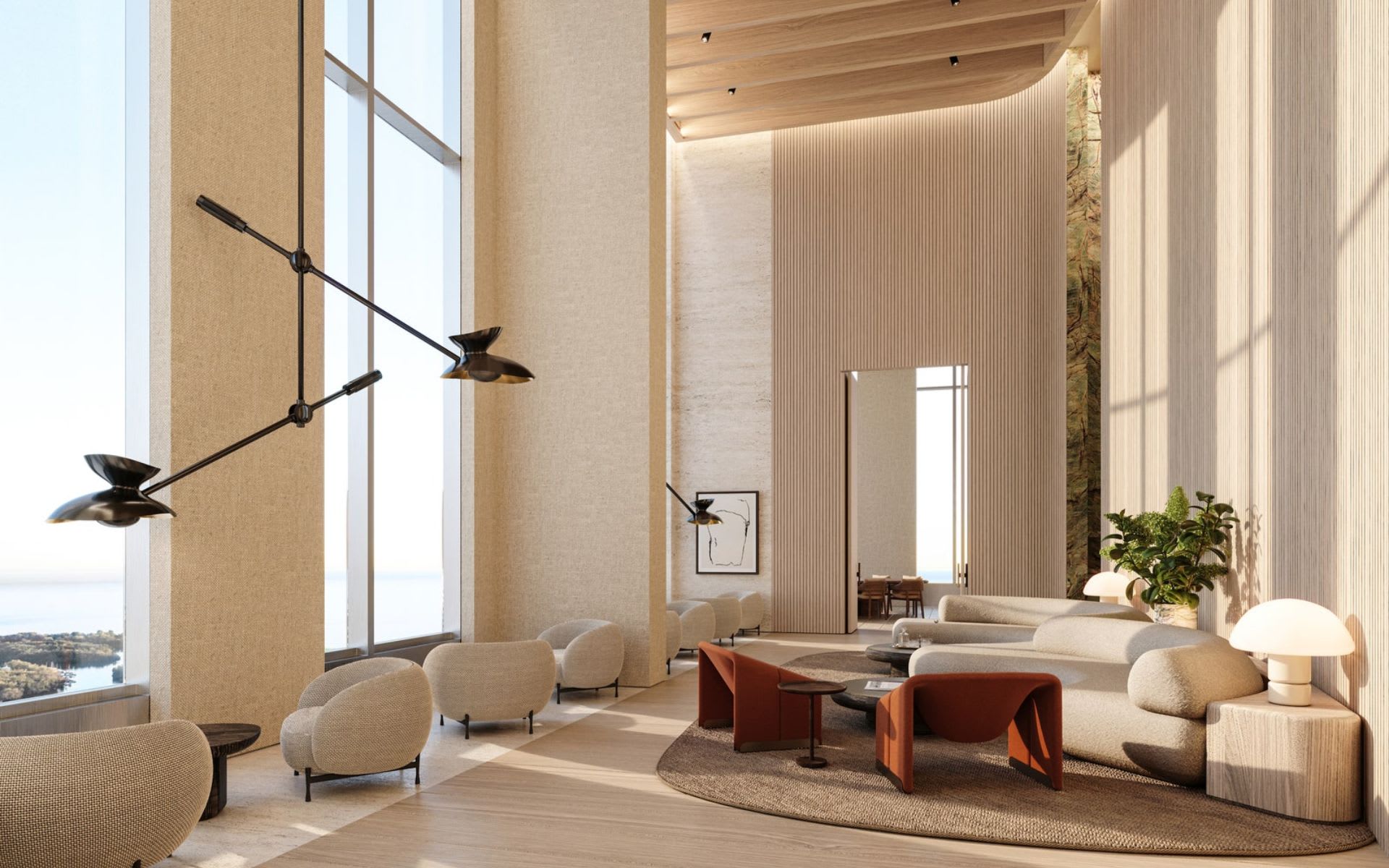 Residents will have access to a creator club, which will house coworking spaces, meeting rooms, and a maker studio. The light-filled gathering space is accented with wood slat paneling and modern earth-toned furnishings with more than enough room for working collaboratively or independently. "Our intention was to craft purposeful spaces that oscillate between social and serene," Ferrari said.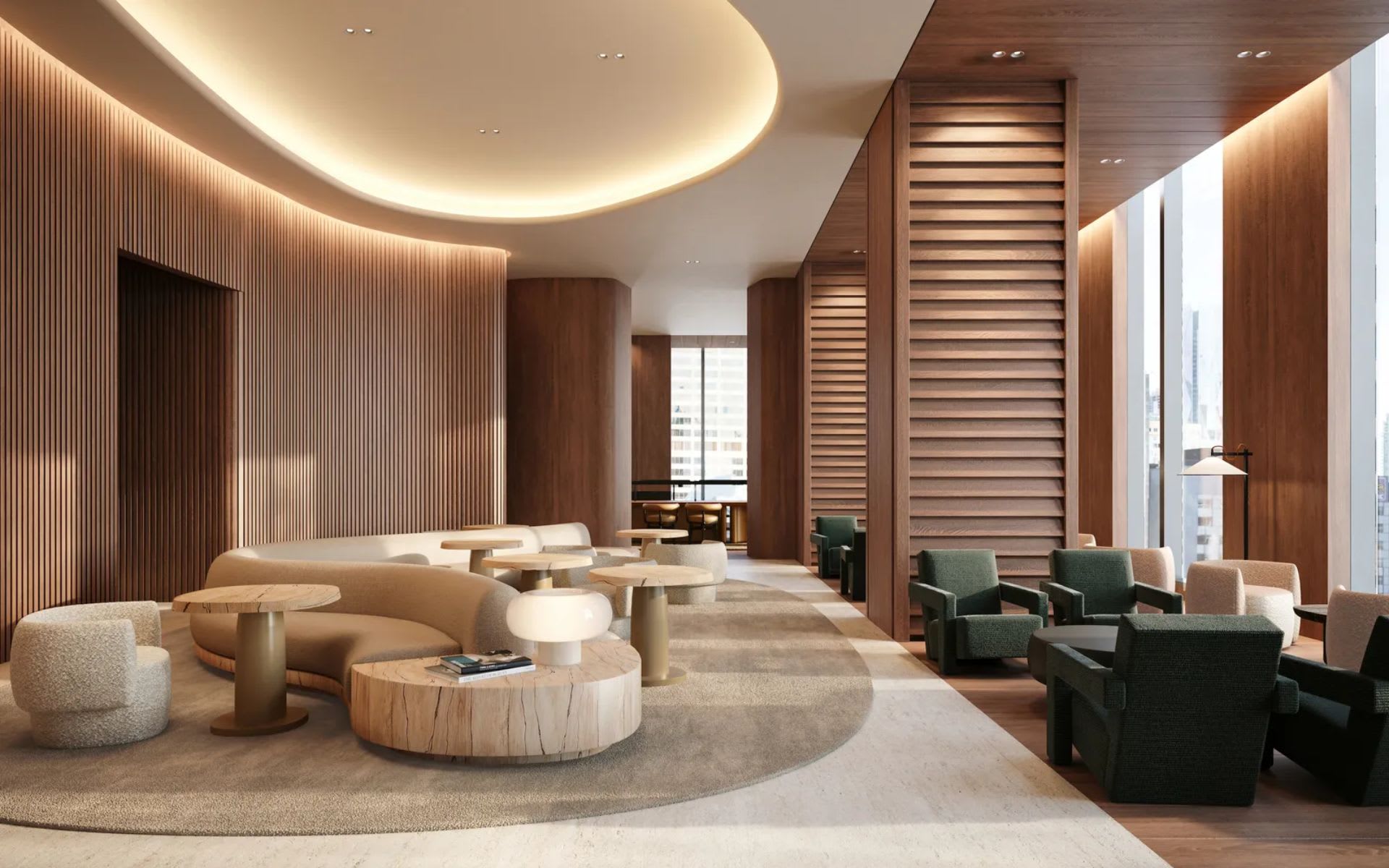 Great Gulf Group, Dream, and Westdale Properties are developing the project, which is expected to be completed in early 2028. Though Gehry was born in Toronto, he now lives and practices out of Southern California. Dubbed his "homecoming masterpiece," the Forma towers will surely make a lasting impact on his native skyline.
Originally published on architecturaldegest.com