The ranch-style Brentwood property on two private acres is represented by Sotheby's International Realty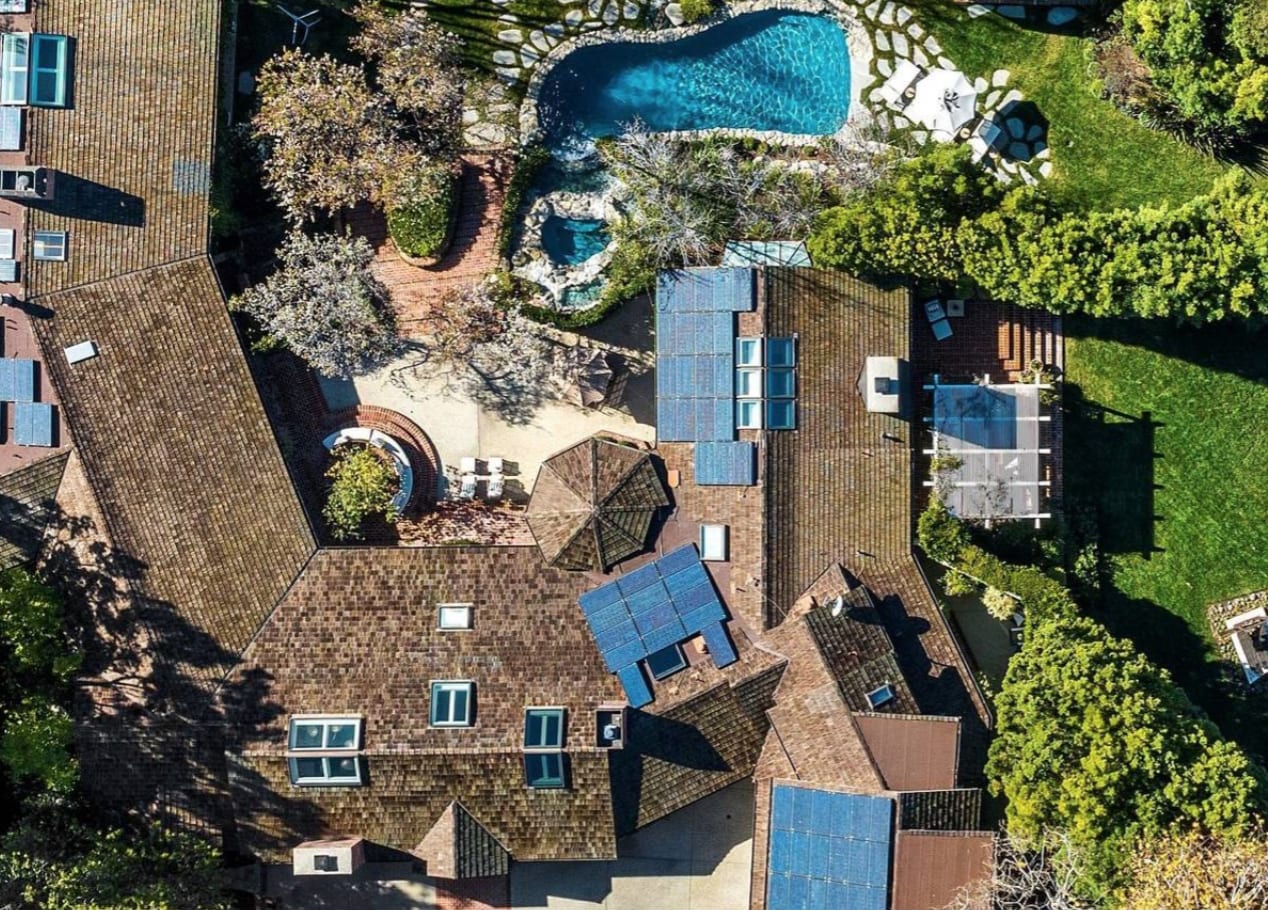 Actor Jim Carrey is putting his Los Angeles home of nearly 30 years on the market for $28.9 million.
Mr. Carrey, who was born in Canada, bought the ranch-style Brentwood home in 1994, around the time of the release of his first major movie hit, "Ace Ventura: Pet Detective." It wasn't clear how much he paid.
In a statement, Mr. Carrey said the property had been "a place of enchantment and inspiration" to him over "30 very creative and prosperous years."
"Every night the owls sang me lullabies and every morning I sipped my cup of joe with the hawks and hummingbirds, under a giant grandfather pine," he said.
The roughly 12,700-square-foot estate includes a five-bedroom main house with a traditional brick facade and contemporary interiors, according to listing agent Janelle Friedman of Sotheby's International Realty. Spanning about 2 acres, the property has a gym, a tennis court, a waterfall pool and spa, and a pool house with a sauna and steam room. There is also a dedicated outdoor yoga and meditation platform, she said.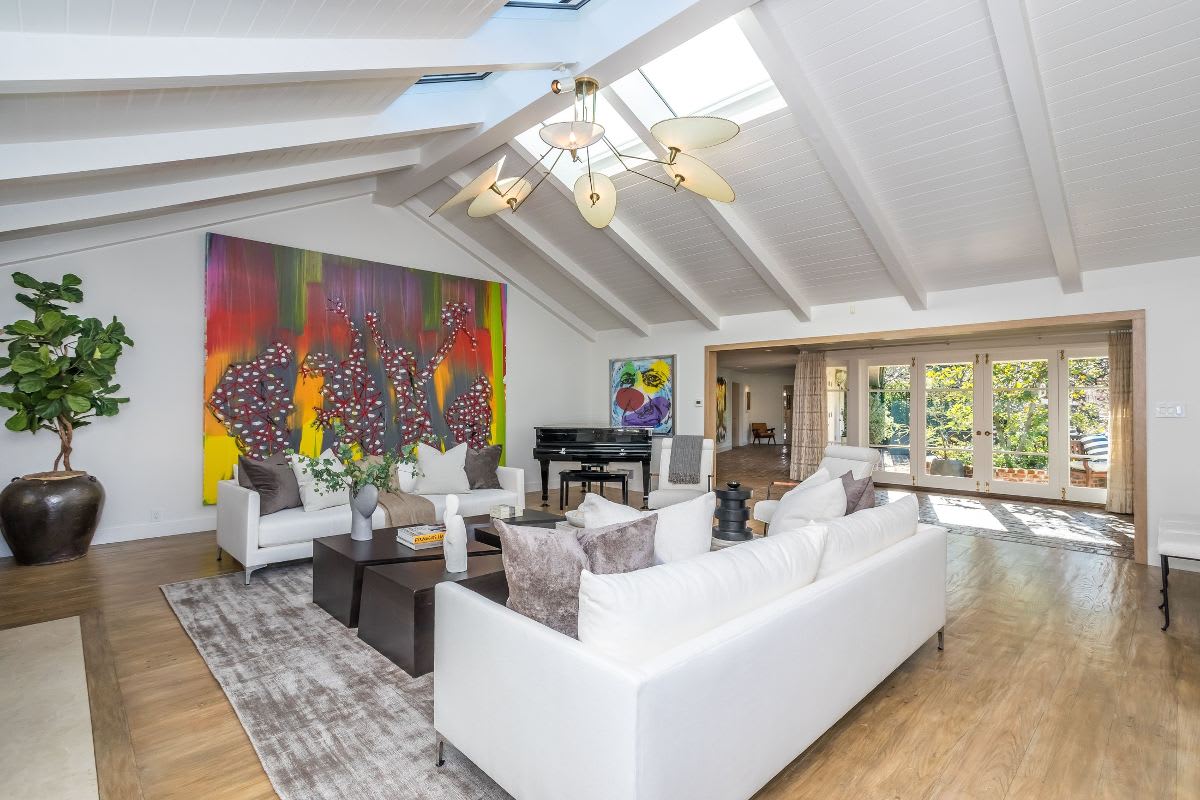 The home is infused with elements of Mr. Carrey's personality. A custom Art Deco-style home theater, complete with mohair-covered sofas, burl wood columns and a snack area, features costumes from Mr. Carrey's films in glass cases on the walls. They include a set of blue overalls from "The Cable Guy" and the Santa Claus costume from "The Grinch." In an adjacent bar area, his Riddler costume from "Batman Forever" is on display, as well as some of his trophies from the MTV Movie & TV Awards.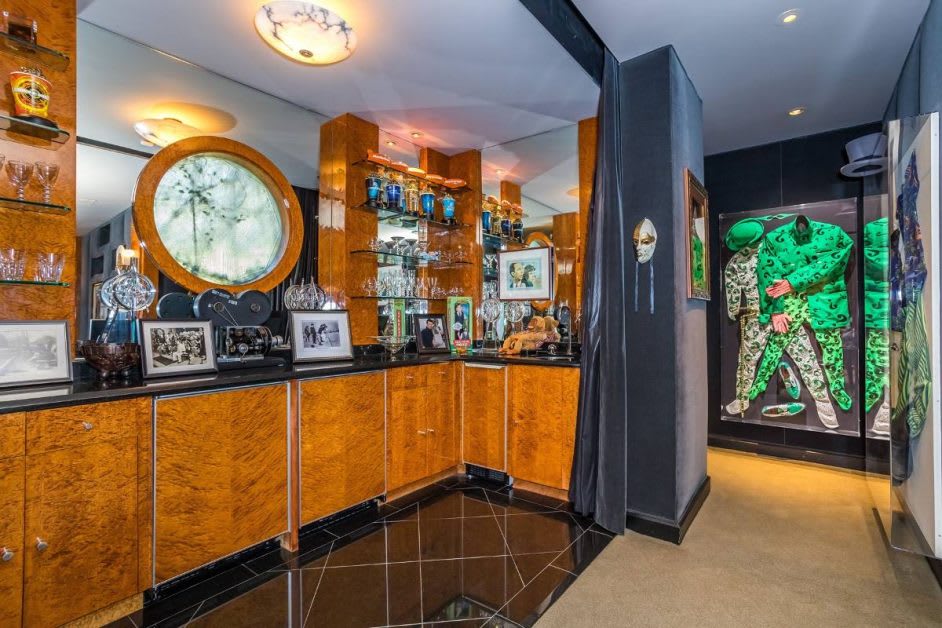 The home's neutral, understated aesthetic is punctuated by dramatic pops of color, some of which are provided by Mr. Carrey's own artwork: the actor is also a prolific painter who has gained recognition for his bold, graphic and color-saturated pieces. On the lawn is "Ayla," a sculpture by Mr. Carrey that depicts a nude woman peering through a picture frame. The art and mementos aren't for sale with the house.
In the main house, the primary living space has pitched, beamed ceilings with skylights, while the living, dining and family rooms all have their own fireplaces. French doors throughout the home open to a large courtyard patio. The primary bedroom suite has its own sitting area, fireplace, and a covered balcony overlooking the property.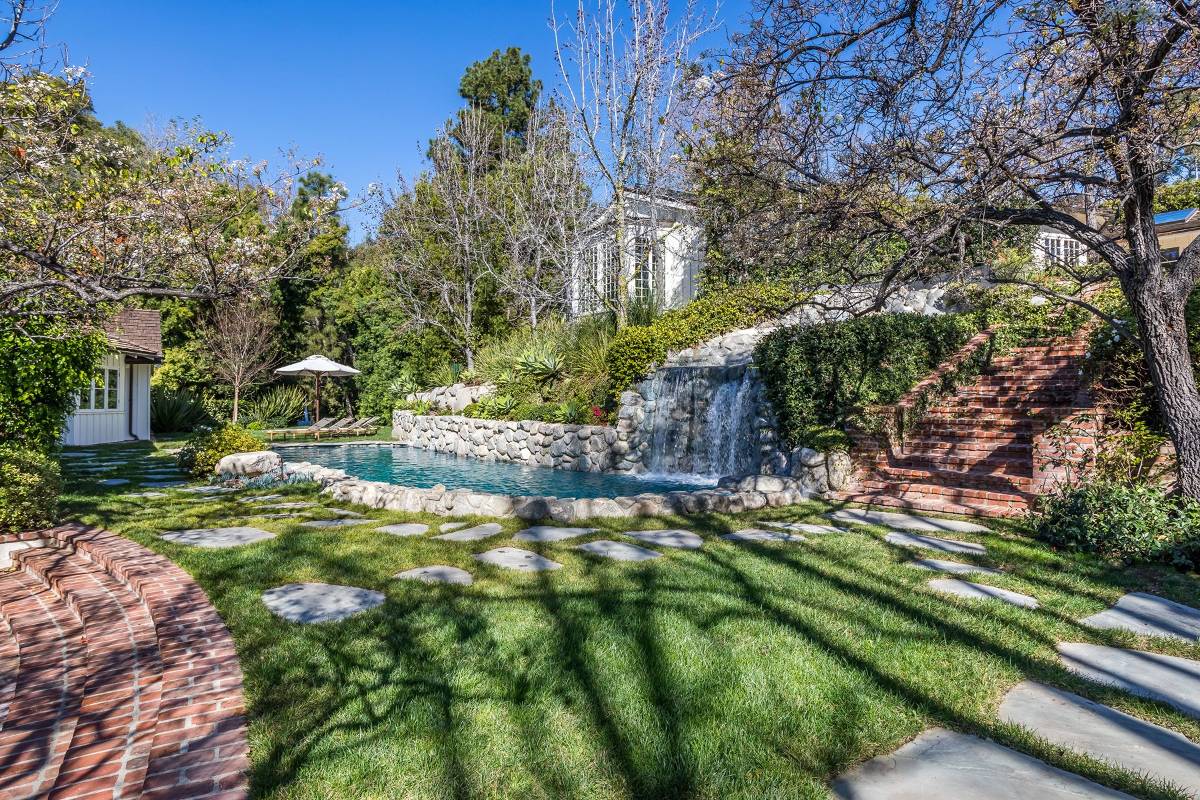 In a statement, Mr. Carrey said he is selling the property because he no longer spends as much time there. "I want someone else to enjoy it like I have," he said, referencing a famous song by David Bowie: "Ch-ch-ch-changes!"
Mr. Carrey is best known for films like "The Mask," "Dumb and Dumber" and "Liar Liar." More recently, he has starred in the "Sonic the Hedgehog" film franchise.
Written By Katherine Clarke - Published in WSJ - February 03 2023