And look who made the news social distancing!
Doorey Chu Team's Lisa Marie's 91-year-old Mother Wynne Doorey is self-isolating at home alone, her sister Eileen is her best friend and lives a few doors away but has to knock on the window to meet each other. Physically Distanced by the glass they wave and blow kisses to each other.
Wynne and Eileen are incredible women who have survived World War II, Scarlet Fever and will survive through this COVID-19 Pandemic.
They inspire us, lift our spirits with their story and reinforce that we will all get through this difficult time opening our hearts and helping each other as they have.
To those of you with family members and workers in care facilities, we wish you a clean bill of health and safety through this storm.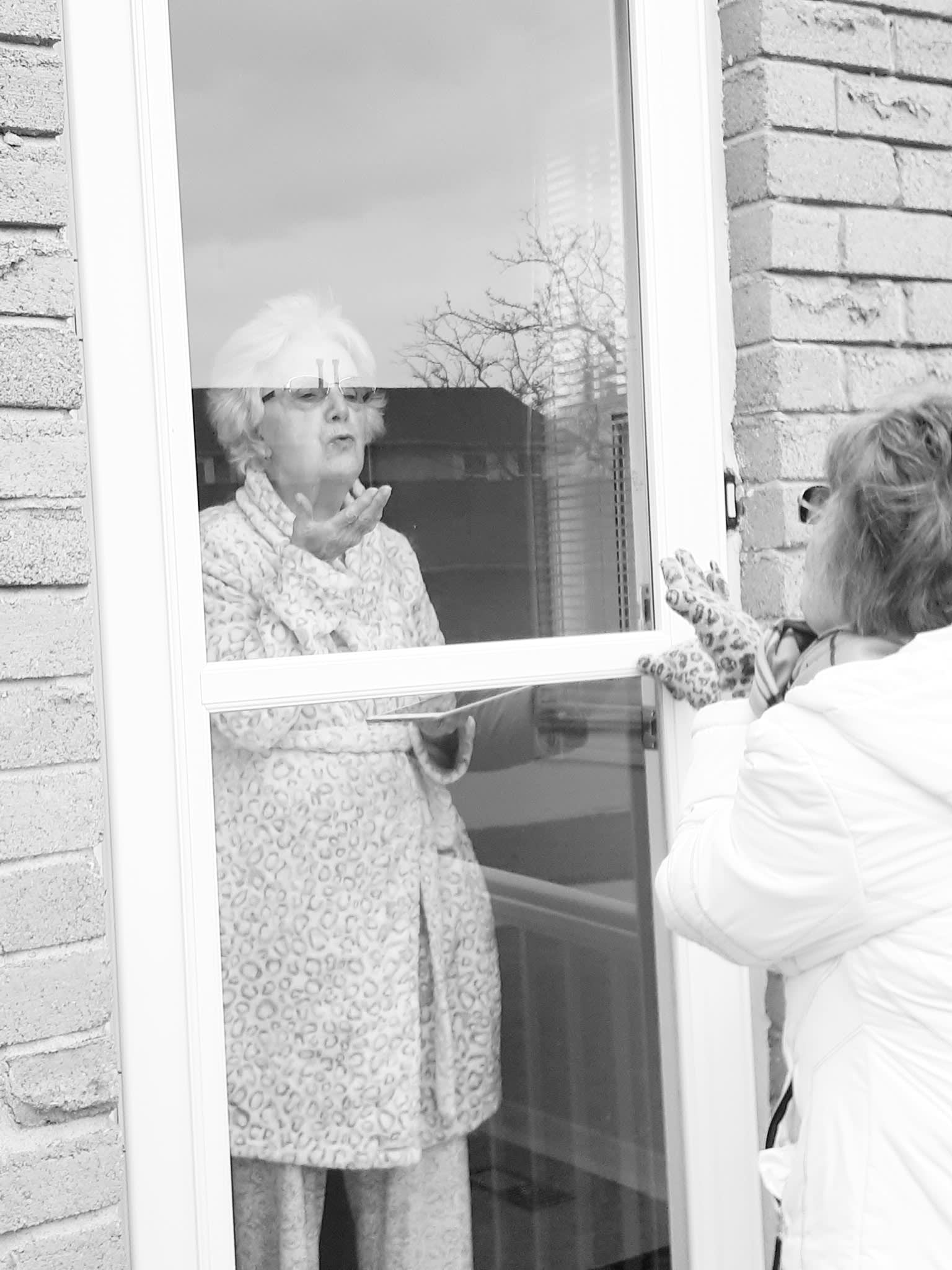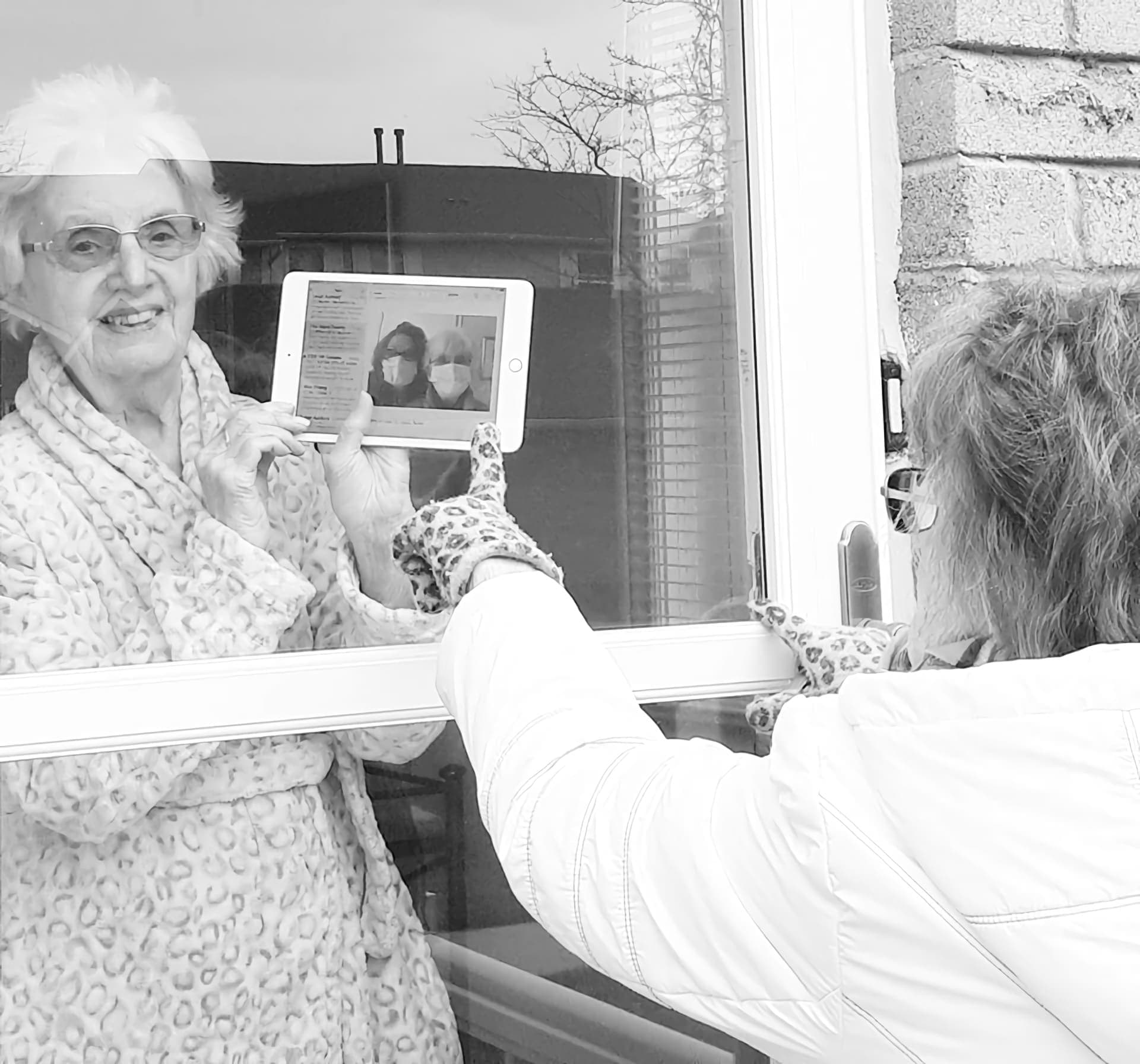 Credit to: Photos by Tracey White Kirouac (Lisa Marie Doorey's cousin).