In one week, Toronto will have a new mayor at the helm, and all eyes are on front-runners Olivia Chow, Josh Matlow, Brad Bradford, Ana Bailão, Mitzie Hunter, and Mark Saunders.
Over the past few months of campaigning — which will culminate in Monday's election — housing has remained a major point of focus, and candidates have wasted no time in proposing new solutions to the chronic problems facing Toronto.
From upping the Vacant Home Tax to tapping into "missing middle" housing to establishing as-of-right zoning, here's what the top candidates have had to say about housing so far.
Olivia Chow
Since launching her campaign in mid-April, former city councillor, member of parliament, and school board trustee, Olivia Chow, has maintained a firm lead in early polling with her renter-centric platform. In an interview with STOREYS, Chow said, "The survival of a great city depends on how well we take care of each other, and you can't do any of it without people having a roof over their heads."
As such, Chow has proposed raising the new Vacant Home Tax to 3% and using the funds collected to support the City's existing affordable housing initiatives, including rent supplements. She hopes to double the reach of Toronto's rent bank and triple the reach of the Eviction Prevention in the Community program.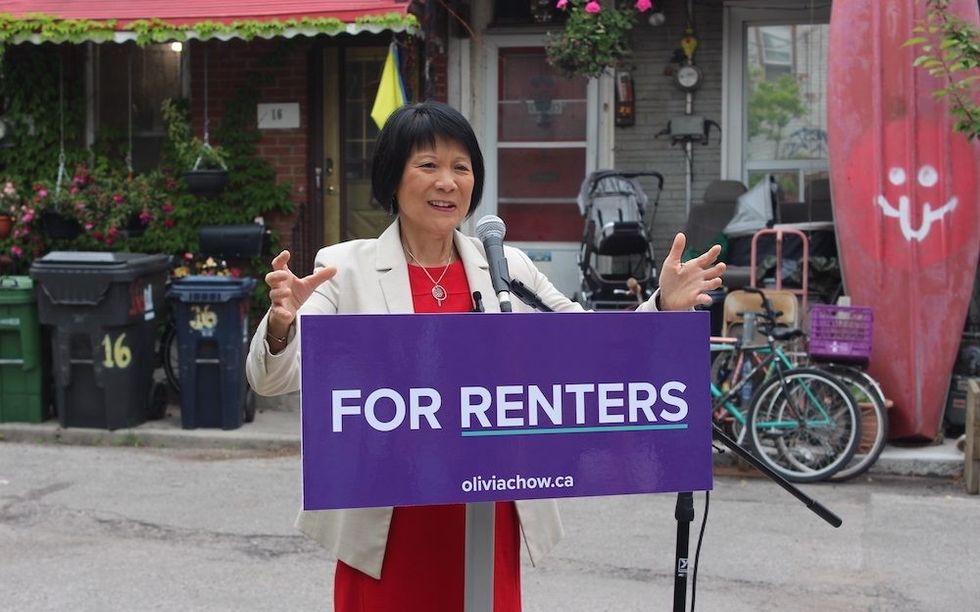 Chow has also spoken about creating a Toronto Renters Action Committee — a task force dedicated to establishing anti-renoviction bylaws, advocating for real rent control, and reviewing existing policies and programs related to renters — and establishing a Secure Affordable Homes Fund, which would be used to purchase and transfer affordable rental stock to not-for-profit, community, and Indigenous housing providers.
As well, Chow has vowed to build 25,000 rent-controlled homes over the next eight years on City-owned land, including at least 7,500 affordable units and at least 2,500 rent-geared-to-income units.
Read more on Olivia Chow's platform here.
Josh Matlow
Current City Councillor Josh Matlow (Ward 12, Toronto-St. Paul) kickstarted his campaign in March with a controversial plan to raise property taxes by 2% to fund city improvements. In addition, Matlow has proposed the creation of Public Build Toronto with the hopes of generating 8,250 rent-controlled market apartments and 6,750 affordable apartments, including 750 deeply affordable units for Torontonians on very low or fixed incomes. He has also proposed allowances for up to three rental units to be added to existing homes.
In proposing the approval of nine-storey buildings as-of-right on designated avenues around the city, Matlow has also stated that he will establish a dedicated team of City lawyers, architects, and planners to speed up applications related to the addition of rental units to existing homes. He also plans to fast-track development applications that "provide meaningful community benefits, such as affordable housing."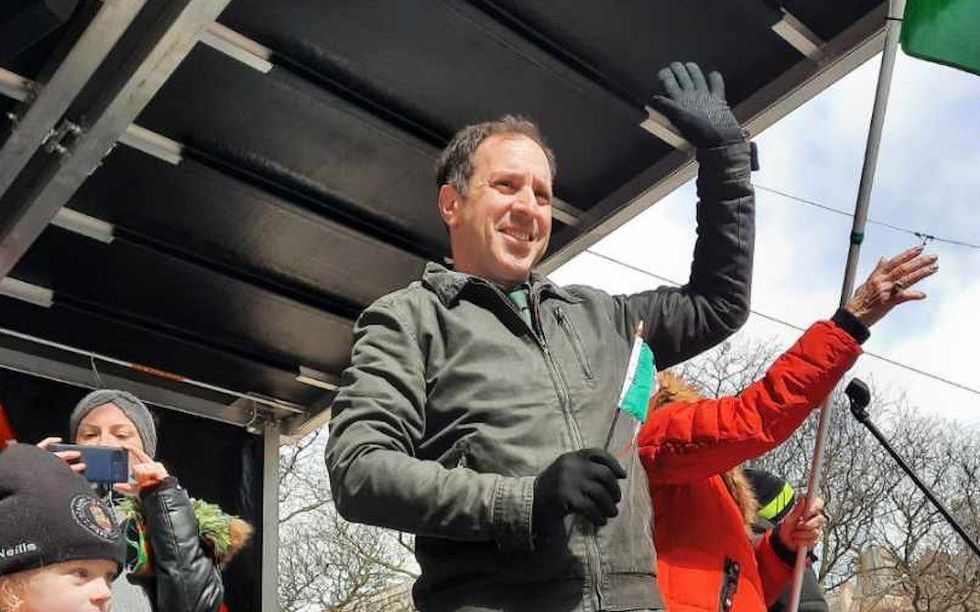 To improve apartment affordability, Matlow has spoken of putting $50M towards the purchase of affordable apartment buildings that are "under threat" with the end goal of handing off such buildings to non-profit operators.
And just last week, Matlow announced a plan to cut property taxes in half for new purpose-built rental apartments — a move meant to incentivize developers to invest in the purpose-built rental segment, which is chronically underserved.
Read more on Josh Matlow's platform here.
Brad Bradford
Current City Councillor Brad Bradford (Ward 19, Beaches-East York), who also serves as the Chair of the Planning and Housing Committee, has said that he will get more affordable housing built by streamlining approvals, reducing red tape, and tapping into "missing middle" housing.
His plan calls for ramping up adaptive reuse — and more specifically, as-of-right approvals for office conversions — a move meant to help expedite the rezoning process.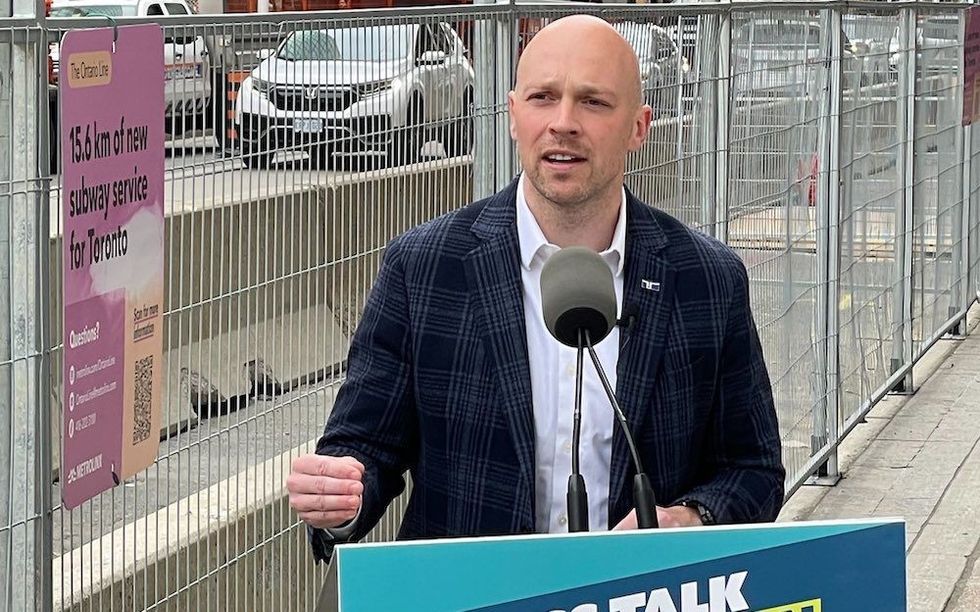 Bradford has also promised to accelerate Toronto's Housing Now initiative, which involves building housing on City-owned land and dedicating one-third of that housing as affordable.
With respect to property taxes, Bradford has vowed to keep property taxes at or below the rate of inflation, saying that raising taxes would be the "wrong approach."
"Families are struggling to make ends meet and I am going to help them," Bradford has said. "Torontonians are being asked to do more with less in this cost of living crisis in an effort to stretch a dollar further. There is no reason why the same principle should not apply to the government at City Hall."
Earlier this month, Bradford zeroed in on the construction of the Gardiner East, saying that, if elected, he will accelerate the rebuild by permitting construction 24/7 — a move intended to shave two years off the rebuild timeline and open up 7.5 acres of land in the Keating Precinct for housing development.
Read more on Brad Bradford's platform here.
Ana Bailão
Long-time affordable housing advocate and former Deputy Mayor Ana Bailão announced that she was running to be Toronto's next mayor in March. At that time, she said in a tweet, "I'm running with a plan to fix our city's services, build housing, and make life more affordable."
Bailão later unveiled her $48.5M housing plan, in which she pledges to build 285,000 homes by 2031, 20% of which would be purpose-built rentals.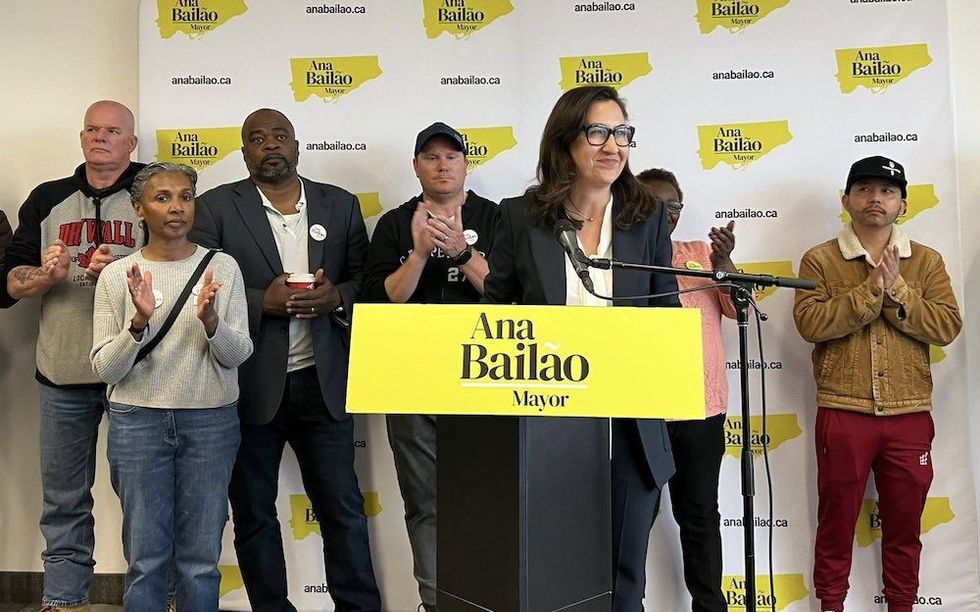 Her plans also speak to the creation of new modular supportive homes for those struggling with homelessness, rental assistance for women and gender-diverse people escaping domestic violence, stronger eviction prevention programs, and fast-tracking the construction of Housing Now projects.
She also hopes to temporarily freeze new development proposals that threaten rental apartment buildings — a move meant to give the City an opportunity to conduct "a comprehensive city-wide review to provide greater predictability."
As well, Bailão has promised to "champion reforms to planning regulations, zoning, and land use," particularly as it pertains to "missing middle" housing.
Read more on Ana Bailão's platform here.
Mitzie Hunter
Formerly Chief Administrative Officer of Toronto Housing and Head of CivicAction, Mitzie Hunter has issued a five-point plan "to deliver more new affordable housing, more quickly." Her plan includes unlocking public lands for new affordable housing, encouraging more multiplex housing, adding rental apartments on major streets near campuses, speeding up building approvals and construction, and protecting renters with programs like a Tenant Advocate.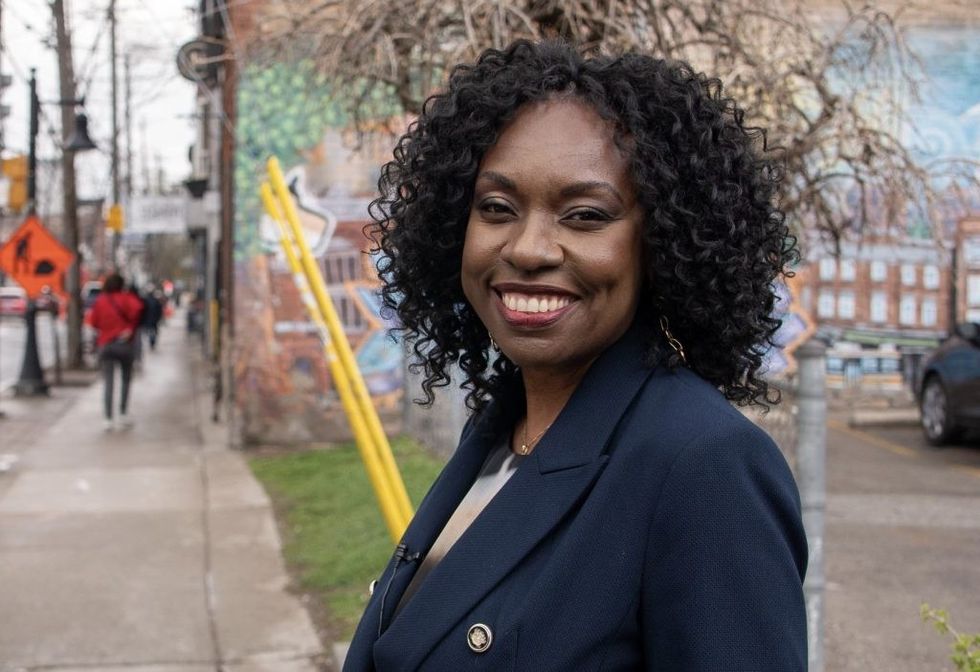 A key element of her plan also involves the creation of a Toronto Affordable Housing Corporation (TAHC). Through TAHC, Hunter has pledged to deliver nearly 22,700 units in six years' time — around two-thirds of which would be rented at a below-market rate — providing provide housing for approximately 53,650 people.
In addition, Hunter has said she plans to dedicate 6,136 units to a "shared equity" model, which would allow homeowners the opportunity to split the purchase price of said units (as well as the equity) with TAHC.
As well, Hunter has said that she's all for building up "missing middle" housing in Toronto, including Montreal-style multiplexes, particularly in neighbourhoods typically reserved for single-family homes.
Read more on Mitzie Hunter's platform here.
Mark Saunders
Former Chief of Police Mark Saunders has promised to expedite the approval process for residential construction, cutting times down to one year so that new projects can get off the ground faster.
Also to that end, Saunders has touched on introducing a project tracking system to hold builders and the City accountable and digitizing the planning and approvals system.
"At the current rate of new affordable home starts, it will take another 45 years for Council to reach its 10-year goal of 40,000 units," he has said. "It's clear City Hall is the first big barrier to getting home built quickly; so I pledge to use every tool and option at my disposal, including strong mayor powers, to tackle this issue if we don't get moving on day one."
In addition, Saunders hopes to pursue the Toronto Community Housing model where City land is provided to builders in return for including affordable and supportive housing. He also hopes to incentivize opportunities to purchase underused commercial buildings with the potential to be converted into shelters or supportive housing.
Finally, Saunders has made mention of a federal "last-mile" grant program meant to help cover the cost of building purpose-built rental projects in the city — particularly in cases where loans and rents from affordable or supportive units may not cover the full cost of the project.
Read more on Mark Saunders' platform here.
Toronto's mayoral by-election is slated for Monday, June 26, 2023.
Written By
Zakiya Kassam