Welcome to Windsor Arms Residences
22 St. Thomas Street
A private lobby separates the residences from the Windsor Arms Hotel, which occupies the first four floors of this fourteen-storey building. There are only two suites per floor ranging from 1350 to 2800 s.f. plus a 5000 s.f. Penthouse. All twenty-four suites have fireplaces and nine and a half foot ceilings.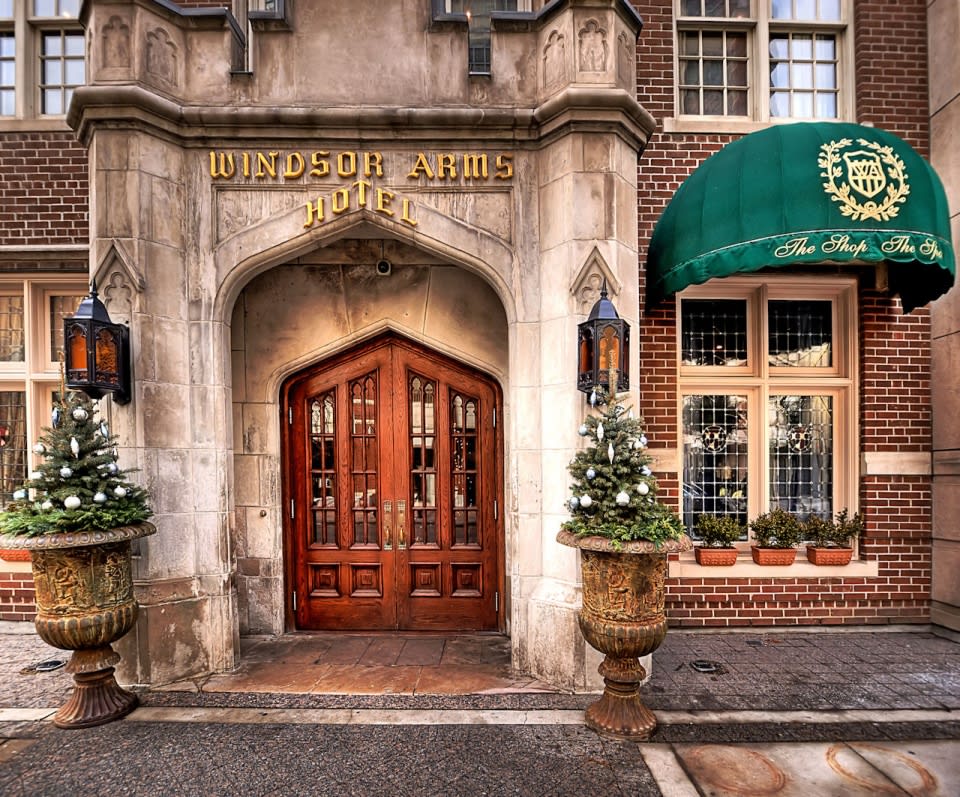 Distinctive Features and Folklore
Film Festival founders envisioned and developed the Toronto Film Festival in the Courtyard Cafe and infamous Club 22. Today the twenty-eight-room hotel remains the preferred host to movies stars and power brokers. Elizabeth Taylor once kept a suite here year-round! In 1996 Three Small Rooms was the culinary experience to be had, and be seen having. When Club 22 opened in 1976 the Windsor Arms housed the sexiest nightclub venue in town.
Today the Windsor Arms continues to hold court with a playful spin on classic High Tea which is often booked solid weeks in advance. The Neo-Gothic style Windsor Arms was built in 1927 but closed in a state of disrepair in 1991. Developer George Friedmann purchased it in 1995 and meticulously brought it back to life along with building the private residences in 1995.