Welcome to One King West Residences
Birth of a Hotel and Residence
The building was originally a bank. The Grand Banking Hall is a magnificent example of early 20th-century classicism with ornate detailing including stately Corinthian columns and towering windows. It has been converted into a large meeting room with a bar. The historic vault in the basement can be used for private meetings or meals.
A major component of the bank's transformation was the construction of the 51 storey condominium tower by Stanford Downey Architects Inc. The tower, nicknamed "The Sliver", is the tallest residential building in Canada at 578 feet, and boasts the most slender height to width ratio in the world.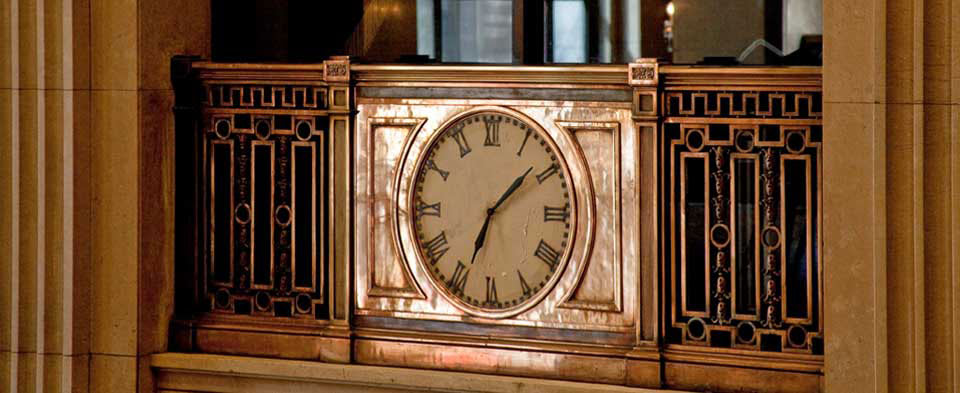 The Suites at 1 King West was designed in the spirit of 19th century apartment hotels, and as such, features an almost equal percentage of residential condominium units and hotel rooms. The historic portion of the building houses 200 units and a six-storey atrium enclosing 42 private suites.
Enter One King West Hotel & Residence and discover an oasis of hospitality marked by genuine warmth and personalized service. Architecturally inspiring and ideally located, One King West is a building that connects residents within minutes to downtown business, entertainment, and shopping districts. The Ontario Heritage building seamlessly blends modern amenities, timeless elegance and true convenience.
The building offers 500 suites, as well as a 2-storey penthouse. Rooms are either in the new tower, or in the historical building forming the base of the complex.
The individual owners of the units in the building financed the purchase of the common assets of the hotel and now control the company that manages the hotel operations. Recent upgrades include converting several suites to have two beds instead of just king beds so that the hotel can be more appealing to group bookings.
Features and Amenities:
Rooftop Fitness Centre
Separate men's and ladies sauna
"King size" hot-tub
Revolutionary resistance pool
Concierge
Parking and Limited Valet Parking
Private Limousine Services
24 –Hour Business Services
Room Service
24- Hour Security
Direct Access to PATH and TTC