Welcome to Forest Hill Private Residences
| | |
| --- | --- |
| Suites: | 94 |
| Stories: | 9 |
| Developer: | Altree Developments |
| Architect: | Graziani & Corrraza Architects. |
Introducing Forest Hill Private Residences, nine storeys of expansive private residences overlooking the tranquil hues of Forest Hill Road. Anchored by local conveniences, quaint shops and well-loved boutiques, this is the true heart of Forest Hill. Experience the incomparable feeling of coming home
Set among the vast green spaces and picturesque allure of the neighbourhood, Forest Hill Private Residences welcomes you with the nostalgia of family and a strong feeling of community. This premier residential enclave is nestled among the simple comforts and character that give Forest Hill its distinctive charm.
From sunrise to sunset, a spacious outdoor terrace surrounds you with the comfort of an expansive horizon to take in the magnificent views. A life with style brings opportunities for sophistication and simplicity with each new day.
Enter a Life of Seamless Luxury
Where effortless elegance begins. Where bespoke features and gleaming details captivate the eye at every turn and city views encompass the most re- markable perspectives. A place that ignites the imagination and soothes the soul, where everything you touch speaks of grandeur and mindful, con- temporary design.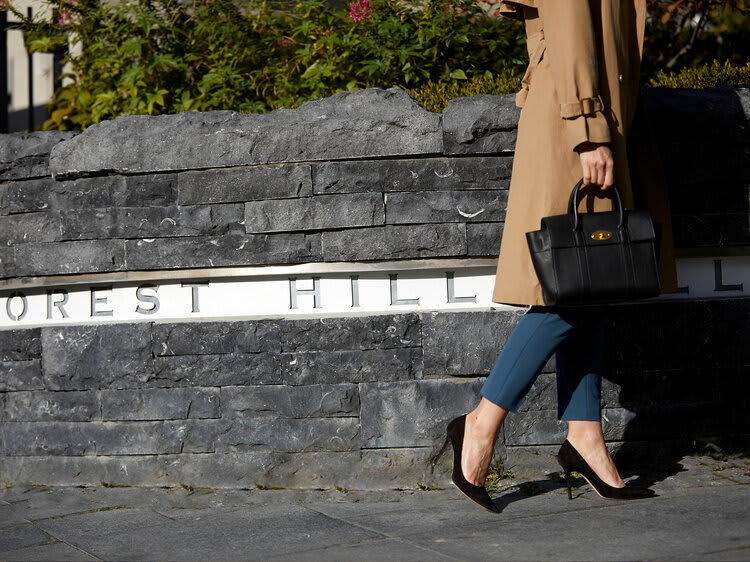 This Is Home
Perched amidst an elegant and modern exterior that invites you in with welcoming familiarity, experience the unmatched offering of a luxurious retreat that is purely Forest Hill.
Forest Hill
Enjoy the ease of artisan shops and boutiques within moments from your doorstep. Amidst the scent of fresh pine hanging in the air and the sunlit streets, welcoming and familiar, there's nothing quite like Forest Hill.

Forest Hill Village is home to celebrated shops, boutiques, cafés, galleries, and restaurants, all located along the notable Spadina Road. Relax into a community filled with familiar faces—the grocer at your favourite market, your trusted barber, the restauranteur who knows your order by heart. There's a special feeling here, understood and shared by the lucky few who call it home.

Alongside its many parks and local shops, Forest Hill is home to some of the most prestigious schools in North America. From the coveted athletics at Upper Canada College, to the Bishop Strachan School's reputation for excellence, De La Salle College's rigorous academics, or Waldorf Academy Toronto's unique programming, there's no shortage of opportunities for educational excellence. Forest Hill is also a short distance from some of the country's most sought-after post-secondary institutions, including The University of Toronto, St. George Campus, and George Brown College, Casa Loma Campus.

Learn more about Forest Hill here